A Delectable Bite for Every Occasion
Our Menus
We offer a wide variety of items across our menus – find what you're looking for and call us to place an order.
Baked By the Batch
Order a batch of treats, perfect for potlucks, meetings, or any other occasion that you might need something delicious!
Eccles cakes – puff pastry parcels filled with sweet, spiced currants, and dusted with sugar.
$27 per dozen
Lavender biscuits – sweet buttery biscuits (cookies) with the delicate taste and aroma of lavender. Add lemon glaze for an additional $2.
$17 for 28
Mini Bakewell tarts – shortcrust pastry tarts filled with raspberry jam & frangipane, topped with icing & a glace cherry.
$32 for 24
Mini lemon tarts – sweet and tart lemony tarts in shortcrust pastry shells, dusted with powdered sugar.
$32 for 24
Mini fresh fruit tarts – sweet shortcrust pastry tarts filled with vanilla creme patisserie and topped with fresh fruit.
$32 for 24
Millionaires squares – traditional shortbread base with a layer of soft caramel and topped with semi-sweet chocolate.
$48 for 24
Tiffin – crushed biscuits (cookies), dried apricots, cherries, raisins, currants & golden raisins, enveloped in chocolate, buttery, syrupy goodness.
$48 for 24
Sausage rolls – pork sausage flavored with sage, thyme, parsley, and oregano encased in puff pastry and baked until golden brown.
$38 for 32
Pasties – large flakey shortcrust pastry parcels filled with potatoes, swede (rutabaga), onion, and either cheese and bacon, traditional beef or curried chickpea and tomato.
$28.50 for 6
Scotch Eggs – hard boiled egg wrapped in seasoned sausage meat, coated in breadcrumbs and baked.
$28.50 for 6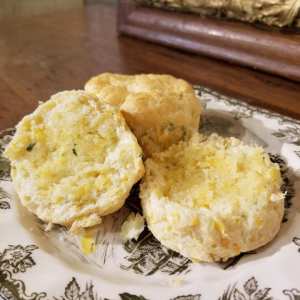 Cheese scones – a savory twist on a classic English scone, light, flaky, bursting with mature Irish cheddar cheese.
$27 for 12
Classic Cakes
Perfect for any occasion, or no occasion at all.
Victoria Sponge – a great British classic, named after Queen Victoria. Light vanilla sponge filled with vanilla buttercream and strawberry jam.
Serves 10-12, $35
Coffee and walnut cake – buttery, crumbly coffee sponge cake filled and topped with coffee buttercream and walnuts.
Serves 10-12, $35
Lemon drizzle cake – classic traybake cake; moist and lemony, topped with a crunchy sugar lemon glaze.
Serves 12-14, $25
Bindy Bread – traditional loaf cake flavored with Earl Grey tea, dried fruits and mixed spice. Serve sliced with butter.
Serves 8-10, $18
Battenburg cake – distinctive yellow and pink checkerboard almond sponge, sandwiched together with apricot jam and covered in homemade almond marzipan.
Serves 8-10, $28
Swiss roll – a light sponge cake filled with black cherry jam. Add chantilly cream for an additional $4.
Serves 8- 10, $18.
Cake of the Month
Each month we feature a special cake, available by the slice for that month only.
Can't wait until next year for your favorite? Order a whole cake anytime!
January – Sticky gingerbread cake. Not your average gingerbread, it is dark, sticky, treacly, and gingery, topped with glistening thick white frosting and candied orange peel. Perfect with a hot cup of tea on a cold January day.
Serves 12-14, $25
February – Chocolate layer cake. Layers of flourless chocolate cake, fresh strawberry mousse, topped with rich chocolate ganache. Gluten free.
Serves 6-8, $30
March – Chocolate Guinness cake. A rich, Guinness chocolate cake with vanilla buttercream frosting, and Guinness infused chocolate ganache.
Serves 10-12, $40
April – Orange Cake. A light, citrusy cake with orange infused cream cheese frosting and candied orange slices.
Serves 10-12, $35
May – Madeira cake. A classic English sponge, delicately flavored with lemon and almond, topped with a lemon glaze – perfect for afternoon tea!
Serves 12-14, $30
June – Butterfly cakes. The English answer to the cupcake, also known as fairy cakes. The top of the cake creates the wings of the fairy, daintily held in place with vanilla raspberry buttercream swirls. Light and delicious, a perfect way to welcome summer.
$24 per dozen
July – Eton mess cake. A twist on the traditional Eton mess dessert. Fresh berries and crushed meringue folded into chantilly cream and sandwiched between layers of light vanilla sponge.
Serves 10-12, $45
August – Lemon and lavender cake. This cake is as flavorful as it is fragrant, the perfect cake for a summer's day.
Serves 10-12, $35
September – London Fog. A chocolate cake infused with Earl Grey tea, vanilla buttercream and Earl Grey tea infused chocolate ganache.
Serves 10-12, $40
October – Spiced Apple & Apricot Cake. A moist cake filled with chunks of sweet apple and dried apricots, topped with brown sugar caramel.
Serves 10-12, $35
November – Parkin. A rustic sponge cake hailing from Northern England, flavored with oatmeal, dark treacle (molasses) & ginger. Traditionally eaten on Guy Fawke's Night, November 5th.
Serves 15, $25
December – Mince pies. Get in the festive spirit with these traditional British Christmas treats. Sweet pastry filled with a mixture of dried fruits and spices called "mincemeat".
$27 per dozen
Desserts
A taste of traditional British desserts
Lemon tart – a sweet shortcrust pastry tart filled with a sharp and sweet lemon custard filling.
Serves 10-14, $34
Pavlova – a meringue-based dessert, topped with chantilly cream and fresh fruit.
Serves 12-16, $38
Treacle tart -shortcrust pastry with a thick filling of golden syrup (also known as light treacle), bread crumbs, and lemon juice and zest.
Serves 8-10, $35
Sticky toffee pudding with toffee sauce – a moist sponge cake made with finely chopped dates and covered in a rich toffee sauce.
Serves 10-12, $35
Banoffee pie – a buttery biscuit (cookie) based pie with toffee caramel filling and bananas, topped with whipped cream and a peppering of chocolate.
Serves 8-10, $42.50
Summer fruit pudding – a traditional dessert made of sliced white bread layered in a deep bowl with summer fruits, and soaked overnight.
Serves 6-8, $30
Chocolate decadence – a rich, indulgent, flourless chocolate dessert. Gluten free.
Serves 16-24, $30
Lemon roulade – light meringue, filled with fresh lemon curd and chantilly cream. Gluten free.
Serves 8-10, $30
Not British But Bloody Beautiful
So good, how could we not bake them?!
Lemon cranberry bundt cake – zesty moist lemon bundt baked with cranberries and topped with a thick lemon glaze.
Serves 10-12, $38
Lemon raspberry, white chocolate bundt – zesty moist lemon bundt baked with raspberries and topped with white chocolate ganache.
Serves 10-12, $38
Toffee pecan bundt – a moist, sweet brown sugar cake full of toffee pieces and chopped pecans, topped with a thick caramel drizzle.
Serves 10-12, $45
Snickers Cake – a rich chocolate cake, with peanut butter frosting, drizzled with chocolate ganache, a layer of caramel, and topped with chopped peanuts.
Red Velvet Cake – an American classic – it needs no introduction, decorated with cream cheese frosting.
German Chocolate Cake – an American classic – it needs no introduction, decorated with cream cheese frosting.
Black Forest Gateaux – chocolate cake filled and topped with whipped chocolate ganache, black cherry jam, chantilly cream, & sweet dark cherries.
Macarons – sweet almond meringue based treat filled with flavored buttercream. Gluten free.
$27 per dozen
Seasonal Specials
Whatever the season we can bake something special to celebrate!
See our Facebook page for full details or sign up for the What the Dickens? newsletter to get a sneak peek at what's coming up!
Valentine's Day
Share the love with truffle boxes, heart shortbread cookies, macaron boxes, and individual 4″ cakes.
Easter
Hot cross buns, hot cross buns, one a penny, two a penny, hot cross buns!
Easter themed shortbread, & Simnel cakes.
Halloween
Spooktacular 4″ cakes, with or without candy surprise inside. Candied  & caramel apples, scarily sweet shortbread cookies, & monstrous macarons.
Thanksgiving
It's all about the pie! Apple, pecan, pumpkin are thanksgiving staples.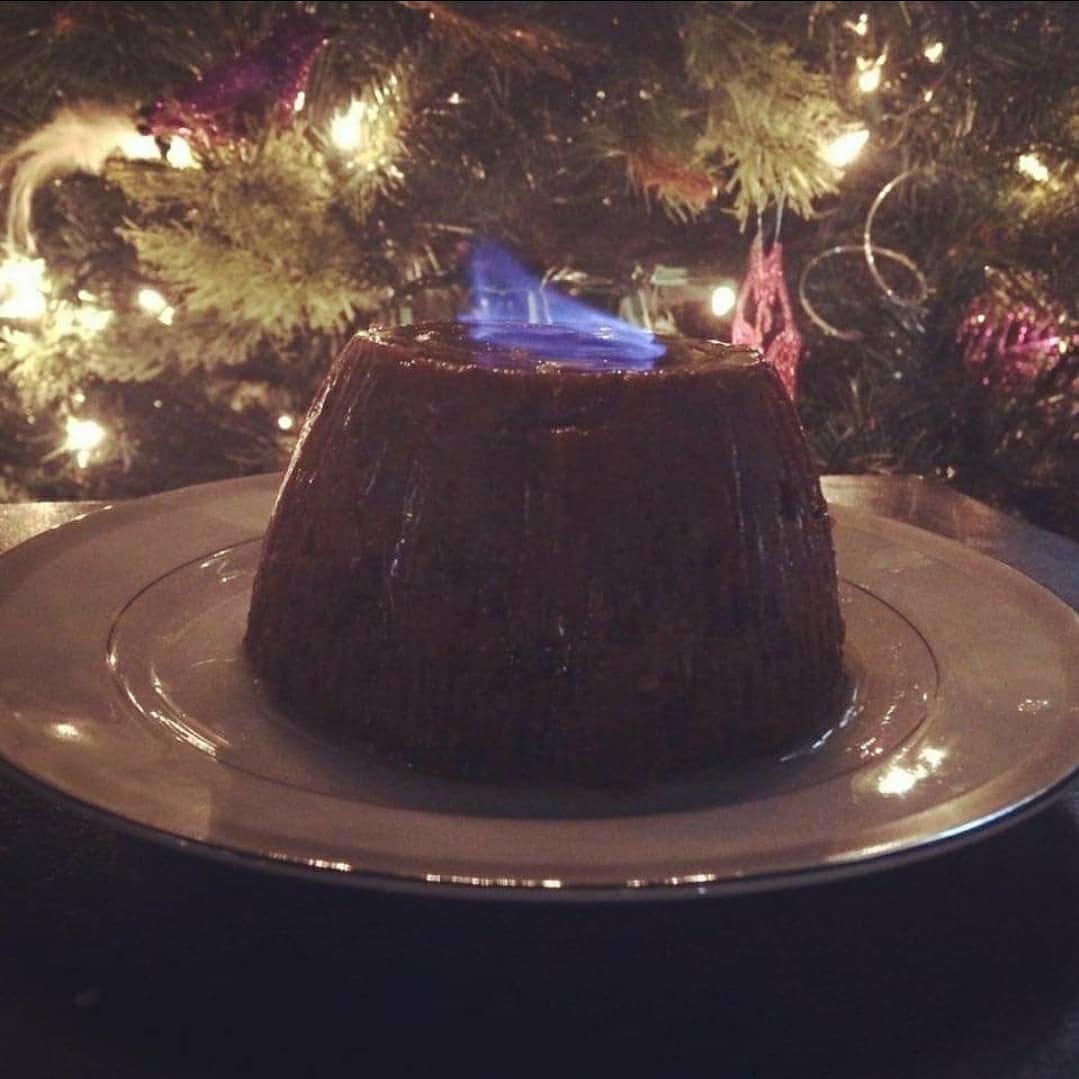 Christmas
Figgy puddings, Christmas cakes, truffle boxes, holiday shortbread & hot chocolate bombs to keep you warm this season.
Experience What the Dickens? Today
Order for pick-up or enjoy our tea and sweets in our tea room